How to Write a Professional Dissertation Proposal
How to ensure your Dissertation Proposal will be accepted?
When submitting your dissertation proposal you will need to choose a title for your future dissertation. Your title should not just reflect the subject you want to write about, but also your approach and limitations.
Ensure that  your research hypothesis and your research question(s)/problems are stated clearly in your dissertation proposal.

Dissertation Proposal Structure


Your research topic should be presented in a persuasive cohesive way that shows how your dissertation will contribute to your research field, cover some gaps in the academic literature.
Write no more than three research questions or problems, as your dissertation must be completed in a reasonable amount of time. Each of the questions should be well thought out: they will determine the projected results.
As you are completing your dissertation proposal, have a look into what research is already being conducted in the department you are applying to. It will be beneficial if you can collaborate and add to the research already in action. If your dissertation topic will be of interest to one of the faculty staff members, you will have a staff supervisor to guide you through the process of writing your dissertation.
Finally, you will need to ensure that you have written your dissertation proposal within the guidelines and the dissertation proposal structure specified by the department you are applying to.
Continue to read on to learn how most dissertation proposal structure are designed.
Quick Navigation Through the Dissertation Proposal Page
Download Dissertation Proposal Template
Dissertation Proposal: What Should it Include?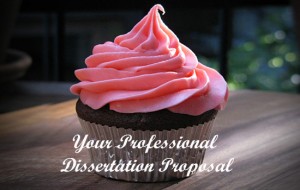 Most dissertation proposals need to be structured in a similar fashion with only slight differences among different colleges and different departments. Most often the dissertation structure is as follows:
First there will need to be a research framework section that will give a brief overview of the research you will complete and analyze.
Second, there needs to be a bibliography review.
Third, you will need a research design and methodology section.
Fourth, you will need to add your dissertation outline.
Fifth, you will need to add a timeline for the research you need to complete.
Finally, you will need to add the bibliography list to the end of your dissertation proposal.
What is a Research Framework Section of a Dissertation Proposal About?
The research framework is the beginning section of all dissertation proposals. The section should serve as a type of introduction.
The two main functions of Research Framework Section are
–          to show your study is important and needed. To do it you will need to identify  some problematic issue (like a gap in knowledge, conflict of interpretations) and to show how your dissertation will address these issues.
–          to define your hypothesis and research questions. Hypothesis should contain a suggestion based on preliminary research about your dissertation findings. You will need to mention a few research questions. One to three questions should be acceptable, but remember too many research questions can cause you to have a hard time finishing the project in the amount of time you and your supervisor have allotted.
–          You will also need to discuss your approach to the topic: conceptual, theoretical, empirical, etc…
Note, this is also the section that you can explain how your research connects with the department that you are applying for.
How We Can Help
Trying to find a dissertation research topic, completing all of your research, and finding time to complete your class work can be stressful. Let our team help relieve some of the stress involved in completing your PhD proposal. Our team of overqualified writers is awaiting your request to help with all of your dissertation proposal needs.
Order your dissertation proposal now!


Our full staffed team of writers can help you with completing your research, proofreading the material you have written (to ensure the appropriate dissertation proposal structure), and/or even writing your dissertation for you. Many members of our team have already completed their PhD proposals and are waiting to share their knowledge with you.
At ProfEssays.com we guarantee that your dissertation proposal will be one hundred percent unique, tailored to the needs and specifications of your project, and completed by your due date. All you will need to do is provide us with the information needed to help you complete your dissertation proposal writing without all of those costly mistakes, stressful moments, and rewrites.
How is a Bibliography Review Different From the Research Framework Section?
In your research framework chapter you are asked to explain the gaps in the field of research you have chosen. Bibliography section of your dissertation proposal should explain the same gaps only in more depth, and further contextualize your research.
When completing your dissertation proposal writing of this section you will need to group the literature used according to the questions discussed, or views expressed. It will help you place your research within larger academic debates.
When writing your dissertation proposal your goal is to prove your point or idea by backing up your research with the research of other peer reviewed articles and studies. When creating this section you will be able to draw contextual conclusions from your peer reviewed evidence.
What is the Research Design and Methodology Section About?
The research design and methodology section should contain how you are conducting your research and what specific methods you will use in completing your study. In this section of your dissertation proposal writing you need to ensure that you are clear and concise so that there are no questions left in the committees mind about how you collected data and how the research mentioned was useful to your topic. Clear goals and objectives should be stated in this section of your dissertation proposal. Most often the committee also would like to know the reasons why you chose to collect data in that particular way, and why you think the techniques you've chosen for analysis will bring the best result.      Thus you will need to explain your reasons and methods for collecting and analyzing the data. It may be useful if you use evidence of your chosen methods being successfully used in other empirical studies.
Dissertation Proposal Timeline
Your dissertation proposal timeline section is very important and helpful to you. The purpose of this section is to ensure you have a manageable project for the amount of time you have. If you have chosen too many research questions or want to prove a very difficult point,  the project may appear not very manageable. Especially because you will definitely not be able to devote all of your time to dissertation writing: you may be preparing for your exams, taking some University course on your topic, or even  teaching an undergraduate course yourself,  working on a second job,  writing conference papers, etc. When your dissertation proposal project does not seem manageable you may have to complete a rewrite of your dissertation proposal.
To aid you in completing your dissertation proposal writing you may want to invest in a calendar/day planner or other scheduling device that you like. Now you will need to plan out the times in which you would like to work on your dissertation proposal writing. Remember you can complete your PhD proposal writing in blocks of time or in order of your dissertation proposal structure. Your dissertation proposal timeline should include the due dates for various parts of your dissertation, that you have determined yourself. For example, you may want to complete the outline of your dissertation proposal structure two weeks after having your dissertation topic approved.
Dissertation Proposal Bibliography List
The last and final section of your PhD proposal is the bibliography list. As you are completing your dissertation proposal writing you will use many different resources to help prove your research topic and your research questions.
Unlike the final bibliography list which should list all the sources in an alphabetic order, bibliography list conducted for a dissertation proposal may  group all of your sources according to the issues or points in the text, they are helping you to prove. The committee or supervisor asks to complete this section in this way so that you can write or create a more critical reflection of the literature that you used to prove your dissertation.
Looking for an exceptional company to do some custom writing for you? Look no further than ProfEssays.com! You simply place an order with the writing instructions you have been given, and before you know it, your essay or term paper, completely finished and unique, will be completed and sent back to you. At ProfEssays.com, we have over 500 highly educated, professional writers standing by waiting to help you with any writing needs you may have! We understand students have plenty on their plates, which is why we love to help them out. Let us do the work for you, so you have time to do what you want to do!