Doing English Coursework With ProfEssays.com
English Coursework
Completing English coursework is a necessary part of various examinations in the UK in subjects such as English language and literature.  These include General Certificates of Secondary Education (GCSE), Advanced Subsidiary (AS) or Advanced (A) level.
The coursework, be it for English language or literature will make up a significant percentage of your total grade marks for the exam.  At all levels this will account for between 20-40% of the total marks for your qualification, so it is not something to be taken lightly.  Your teacher will clearly outline the deadlines for your coursework, and it's strongly recommended that you adhere to these.  One of the biggest mistakes students make is thinking that they have plenty of time left to complete their coursework – and the next thing you know the due date is looming!
It is likely that for each unit of study you'll be required to complete two coursework assignments.  One will be of an analytical approach, the other will be a more creative and original assignment.  Typically there are three stages to produce your coursework.  First you plan the task, and then complete a first draft.  Some tweaking and polishing will follow and then you come up with your final submission which will count towards your end grade.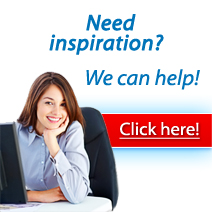 Quick Navigation Through the English Coursework Page
Download Free Sample of English Coursework
English Language Coursework
For English language coursework at advanced GCE level, you'll be expected to produce two essays, totaling 3000 words.  Each task will have a maximum of 20 marks.
1. An analytical essay.
For this you'll be expected to analyze and compare three separate sources of information linked by a common theme; written, spoken and multimodal media text.  To be successful your analysis should compare the three and discuss the various uses for targeting different audiences.  You should ensure that you cover the basics of language, including grammatical and linguistic use to get a good grade.
2. Original writing with a supportive commentary.
Here you'll be expected to produce one piece of media writing in the modes studied.  So you can choose between written, spoken or multimodal.  You then need to provide a supporting piece that details the different aspects of English language as discussed in task one.  This part of the coursework shows that you have understood and can put into practice all you have covered in the first task.
English Language and Literature Coursework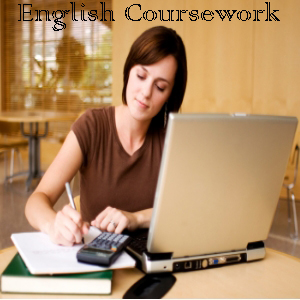 English Language and Literature Coursework also has two assignments to complete, totaling around 3000 words.  The marking is the same as for the English language coursework mentioned above.
1. An analytical study
Here you will provide a study of a text in relation to various related texts.  This should show your understanding of the original piece studied, and how you can relate this to others.  You'll be assessed on the following:
Your use of the correct terminology along with the coherence and accuracy of your written words.

Your understanding and analysis of how structure, form and language make up both the written and spoken word.

Your ability to explore relationships between different texts.
2. Creative writing and commentary
Using your study in task one of the English literature coursework, you'll be expected to produce a creative piece in that imitates the style of text analyzed.  Along with this you'll need to provide a commentary to back up your understanding, showing your knowledge in using the appropriate language skills in communicating with your target audience.  You'll be expected to use examples from various semantic and literary sources.
How can we help
English language and literary coursework can have a nasty habit of creeping up on you.  One minute you've got six months to complete it, and the next minute it's due next week!  And having to go back and try to get your head around study you completed nearly half a year before is not easy. That's where we can step in and help.



We've got highly experienced, professional writers on-hand who can complete a top-quality, high grade piece of English coursework specifically for you.  Not only will it be guaranteed to get you great marks, but it is 100% sure to be written personally to your needs, and will be a one off, never to be supplied to anyone else or published anywhere (including the internet), ever – period! So before panic takes over,  order your English coursework.
English Literature Coursework
It's highly likely that your coursework will be pertaining to the works of Shakespeare, pre-1900 literature, pre-1800 drama and/or poetry along with some personal and original writing.
English literature coursework for each unit will consist of two separate tasks, the first amounting to around 1000 words and the second to 2000 words.
1. A close reading or re-creative essay with commentary
This entails a close reading, taking into account the features, structure, language and grammar.  You then provide an analytical paper that describes your findings and interpretations of the chosen text.
If you have to write a re-creative essay with commentary, it is necessary to demonstrate your thorough understanding of whatever it is you are writing about.  You need to show your knowledge of the use of the English language, how different structure and form can cause words and phrases to have differing meanings and that you both understand and are able to use the appropriate terminology in both your study and your writing.
2. Write an essay on two linked texts
Your essay will be based on contrast and comparison.  You will be expected to show your literary knowledge and understanding of the concepts used in the two related texts.  So, it is strongly recommended that you learn more about contrast and compare essay format in advance.
Tips for English Coursework Writing
In all types of English coursework writing the following tips will help you complete your work.
Take note of what your teacher tells you.

  It is their job to guide you, helping you make the most of your strengths and point out your weaknesses so you can improve in this area.

Understand exactly what you need to write about. 

For example, if your English coursework brief includes the words 'compare and contrast,' then be sure that this is what you do.  Writing a description of the subject is not what is being asked for, and however good your description might be, it won't gain you marks because you haven't answered the question.

Stay on track.

  It is very easy to go off at a tangent when writing about a subject.  Once again, this will mean that your coursework does not provide the information requested and your marks will fall.  With every part of your work you should constantly re-evaluate if it is relevant to the topic and question asked.

Back up your personal views with evidence.

  Quotes and examples show a deeper understanding of the subject in question, so should be used as much as possible.  However, remember to use footnotes or endnotes if you are making quotations, otherwise you'll be accused of plagiarism.
Looking for an exceptional company to do some custom writing for you? Look no further than ProfEssays.com! You simply place an order with the writing instructions you have been given, and before you know it, your essay or term paper, completely finished and unique, will be completed and sent back to you. At ProfEssays.com, we have over 500 highly educated, professional writers standing by waiting to help you with any writing needs you may have! We understand students have plenty on their plates, which is why we love to help them out. Let us do the work for you, so you have time to do what you want to do!