Lesson 2: Introduction to Business Writing

In this lesson, we'll be defining business writing, its advantages and how it can be utilized.
 Objectives:
To list down what makes a good business letter
To enumerate the advantages of writing a good business letter
To enumerate the different ways in which you can utilize a good business letter
Quick Navigation through the Lesson 2:
In this class, we'll be discussing what constitutes a good business letter and the different ways in which this can be useful to your business. We'll also be talking about the different goals which effective business writing achieves. Here we'll be laying out the basics of business writing so that we have a proper foundation before we begin writing our own letters.
1. Definition
Business writing refers to all bodies of text which have to do with the description or dealings of business—examples of these are business letters, memos, e-mails, resumes, cover letters as well as the text in brochures and other forms of company advertisements.
We'll be tackling all of these forms in our later lessons.
2. Goal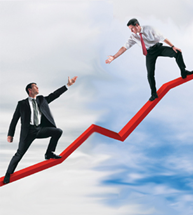 The main goal of business writing is to discuss official matters or business matters—therefore, its main objective is to communicate a point or a specific detail whereas personal letters or bodies of text are often written just for the pleasure of writing to someone (they can meander and may be lengthy, detailing various narratives) or of expressing oneself. Business texts have to be written clearly and are usually kept as short as possible to avoid confusion.
Within this main goal, writing business documents have other sub-goals which we'll be discussing throughout this class—some texts are meant for external communications, other mean to convey messages within the company; there are some forms of written business communication that aim to advertise and others that simply main to inform. It's very important to know which your goal is to be able to write business documents well.
3. Usage
There are various uses for writing in business. Primarily, they are used as invitations to official gatherings or functions, letters of gratitude (in the case of sponsorships or donations), proposals (these are usually suggested contracts or collaborations), bills and/or reports (a good example of this is the biannual report that insurance companies usually send to their investors and clients). They may also be used for persuasion or advertising as in the case of fliers, brochures and certain types of websites. Because a lot hangs in the balance when it comes to business matters, almost all agreements are written down in documented. A well-written business document can make or break your (and your company's) success.
In this lesson, we were able to take an introductory look at the basics of business writing—what it's for, what it should contain and what it aims to achieve.
Our next lesson will focus on how to get our message across or how to properly communicate the particular point which you would like to communicate via the business document. This leads us into the second part of our class—here and in the lessons to come, we'll be talking about the different important elements that we should take into consideration when writing our business letters.
Looking for an exceptional company to do some custom writing for you? Look no further than ProfEssays.com! You simply place an order with the writing instructions you have been given, and before you know it, your essay or term paper, completely finished and unique, will be completed and sent back to you. At ProfEssays.com, we have over 500 highly educated, professional writers standing by waiting to help you with any writing needs you may have! We understand students have plenty on their plates, which is why we love to help them out. Let us do the work for you, so you have time to do what you want to do!