Lesson 14: Business Writing Resources

In this lesson, we'll be discussing different resources you can use to improve your business writing skills.
Objectives:
To enumerate different resources you can use to improve your business writing skills.
To discuss how using these resources can be used to improve your business documents.
Quick Navigation through the Lesson 14:
In this lesson we'll be discussing the different free resources that you can use to help you write better business documents. We'll be discussing the last but crucial way in which you can write documents that are well-informed, concise and professional.
1. In-house references.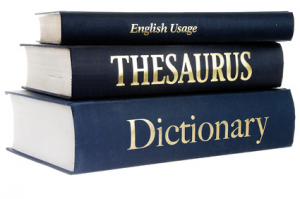 Before you send any documents out on behalf of your company, always make sure that you familiarize yourself with the company's mission/vision and the company's stand on certain issues. If, for example, you're working for a logging or mining company, you should know what their stand on environmental issues is so that you can respond to all queries properly.
Before sending out any business documents, you should always check your company's in-house references and resources to make sure that your response coincides with the organization's stand-point. Keep in mind that when you're writing business documents, you're not just speaking for yourself but for the entire company or department.
This is especially relevant in the case of sending in your resume or a cover-letter. You should at least know what the company does and what its basic thrust is. This ties in with the third point in this lesson—most of this information is available on company websites.
2. Authority figures.
Another great resource to consult when writing business documents are your bosses or authority figures—while you shouldn't rely on them for all the content of your documents, you can consult with them regarding special cases or instances which confuse you. They can also provide you with useful information in the form of anecdotes: they may have had similar or relevant experiences that can help you with what you're currently working on. When asking for the help of your superiors, always make sure that you ask respectfully.
3. Online information hubs.
As we can see from this online class, there are a lot of interesting websites online that can help you write quality business letters. You can consult numerous online references which contain valuable information, guidelines and tips on writing good business documents. However, one thing to be wary about when consulting online references is their quality. It's important to make sure that what they're saying is correct—you can cross-reference this with other resources that you can find online. It's also important to make sure that the website you're consulting is trustworthy; look up different reviews in order to see what other people have said about the website. You can also combine this with the previous point by gathering information and seeking approval about it from your boss.
4. Archives.
This is especially useful when you're in the middle of a business correspondence or when you're asked to take over for a colleague who is indisposed. Make sure that you review the history of the correspondence so that your responses are within the context of the business exchange. You can also review archives if the client or business partner says something which you don't fully understand—if they reference a previous deal or transaction which you were not involved in. Should this require a certain authority for access, refer again to the second point and don't hesitate to ask your superiors.
In this class, we were able to establish a couple of resources that you can consult for your business writing purposes. We were able to conclude that while these resources aren't necessarily expensive, they are very valuable.
This lesson concludes our class—keep reading for a recap of everything we've learned thus far. Click on and you'll find yourself at the end of our fun, informative class on business writing basics.
Looking for an exceptional company to do some custom writing for you? Look no further than ProfEssays.com! You simply place an order with the writing instructions you have been given, and before you know it, your essay or term paper, completely finished and unique, will be completed and sent back to you. At ProfEssays.com, we have over 500 highly educated, professional writers standing by waiting to help you with any writing needs you may have! We understand students have plenty on their plates, which is why we love to help them out. Let us do the work for you, so you have time to do what you want to do!