ProfEssays Proofreads for Free
If you're looking for excellent custom-written essays, then you've come to the right place! ProfEssays.com has recently increased its quality assurance competencies—your convenience is our main concern. To ensure that your essays are well-written, thoroughly researched and delivered on time, we now offer proofreading services that we give to all our clients, absolutely free of charge!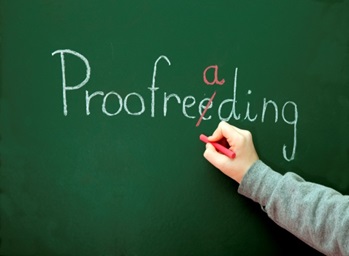 Now all of your orders will be run through not one but two checks before they arrive safely in your care. Keep reading—below are a couple of advantages that you can gain by ordering your custom-made, proofread essay now!
1. More Time
Time is of the essence—life is short and it's part of our company's goals to make sure that you have enough moments to spare to be able to cherish the people you love, focus on the projects you're interested in and have time for yourself. Our essays which go through our new double-barrel proofreading system before they get to you give you the opportunity to do more, learn more and live more in the same amount of time.
2. Freedom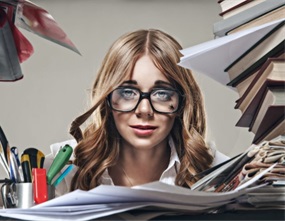 One of the most difficult things to manage while you're in school is the amount of emotional and mental fatigue that you experience. Everywhere you turn there are deadlines and things to be done. It's like projects are just waiting to pounce on you: once you're done with one thing, something else comes up. This can be extremely stressful and often results in sleep deprivation or the lack of sleep which is terrible for your health and for your ability to learn. By ordering a quality essay from us, you can rest assured that you will be free to do the things you need to and have a great essay by the time you need it.
3. Great Educational Material
Sometimes, disorganization and pressure from deadlines can be the biggest hindrances toward learning. They can breed confusion and make it difficult for ideas to stick. Let us help you out: the written work we give you is always written by professionals and is always well organized. This makes it easy for you to study these essays and absorb as much knowledge from them as you can, effectively using them as great guides geared toward learning!
4. Better Health
Stress is a number one killer in today's fast-paced world: students, especially, are affected by the increasing phenomena of sleeplessness that stems from an overwhelming amount of things to be done in a small amount of time. This could eventually lead to health problems such as raised blood pressure and heart problems. By allowing us to help you, you can get your much-needed rest to ensure that you live a long, healthy and fulfilled life. Because proofread everything we send you, you can finally get a good night's rest and wake up knowing that your custom-written essay has been taken care of.
5. New Skills
Sometimes the thing that is missing from traditional methods of learning is the presence of an example. By delivering excellent work that is academically sound and easy to understand, we also offer you the opportunity to learn new skills—you find out how to write a good paper by seeing firsthand how it's done, thus enabling you to write better papers and become the master of your education.
We hope that this article was informative and helpful. For more announcements and blog posts, make sure to stay in touch—you can do this by dropping by our Facebook page so that you're never out of the loop. At ProfEssays.com, we keep you informed: your future and the quality of your education is our top responsibility. By placing your order with us now, you can take a giant leap into your bright future with the click of a button!
Looking for an exceptional company to do some custom writing for you? Look no further than ProfEssays.com! You simply place an order with the writing instructions you have been given, and before you know it, your essay or term paper, completely finished and unique, will be completed and sent back to you. At ProfEssays.com, we have over 500 highly educated, professional writers standing by waiting to help you with any writing needs you may have! We understand students have plenty on their plates, which is why we love to help them out. Let us do the work for you, so you have time to do what you want to do!